Outreach & Missions
Winfield UMC does not exist for our church members alone. We are called by God to serve the people around us and in the world. We take seriously Jesus' words to feed the hungry, clothe the naked, and visit the sick.
Indeed, United Methodists are known for doing good. Of our primary spiritual disciplines for the Christian life, the second is: Do all the good you can. As the founder of the 18th century Methodist Movement, the Rev. John Wesley said, "Do good by being in every kind merciful after their power; as they have opportunity, doing good of every possible sort, and, as far as possible, to all people."
Opportunities for Second-Mile Giving beyond our local church, include ways to share resources with those affected by tornadoes, hurricanes, wildfires, and covid-19. To learn more, see Connecting The Church In Mission | Global Ministries.
In addition, Winfield offers local opportunities for us all to serve neighbors in time of need.
UMCOR Response to Hurricanes Laura and Emily Needs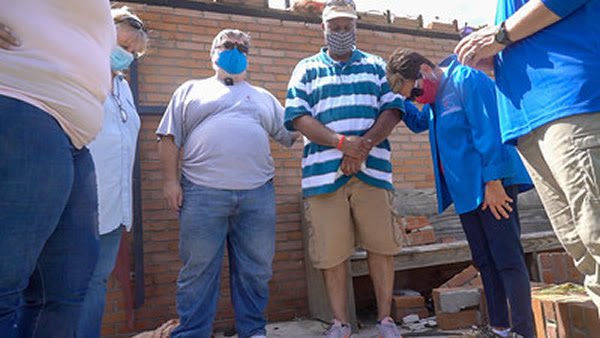 Since hurricane Laura made landfall, United Methodist Committee on Relief (UMCOR) emergency response teams have been working to meet the critical needs of the affected people in Lake Charles, Louisiana. The most urgent need is for funds to purchase water, food, personal protective equipment, generators and fuel.
In response to the major flooding in hard-hit areas like Pensacola, Florida caused by Hurricane Sally, UMCOR has provided financial support and truck loads of cleaning kits to the impacted areas along the Gulf in support of local disaster relief efforts.
You can help to provide these items here: UMCOR - UMCOR US Disaster Response and Recovery
Serving Community Needs
Canvass Community, a mission-based United Methodist Church, serves dinner every Wednesday night to the homeless. Winfield UMC partners with them several times a year to support this effort. To learn more, go to Canvas Community Church, or contact Gaye Richardson at winfieldchurch@sbcglobal.net.

Annually, one Saturday morning in November, Arkansas United Methodists from around the state gather to bring food, and to help sort potatoes and beans for those in need at the Arkansas Foodbank. The 40+ year, traditional event is known as "The Ingathering." One in five Arkansans don't know where their next meal is coming from, and we can make a difference. Visit the website via the "Arkansas Foodbank" link above - or contact Gaye Richardson, egayerichardson@gmail.com, for more information.

Winfield Sewing Group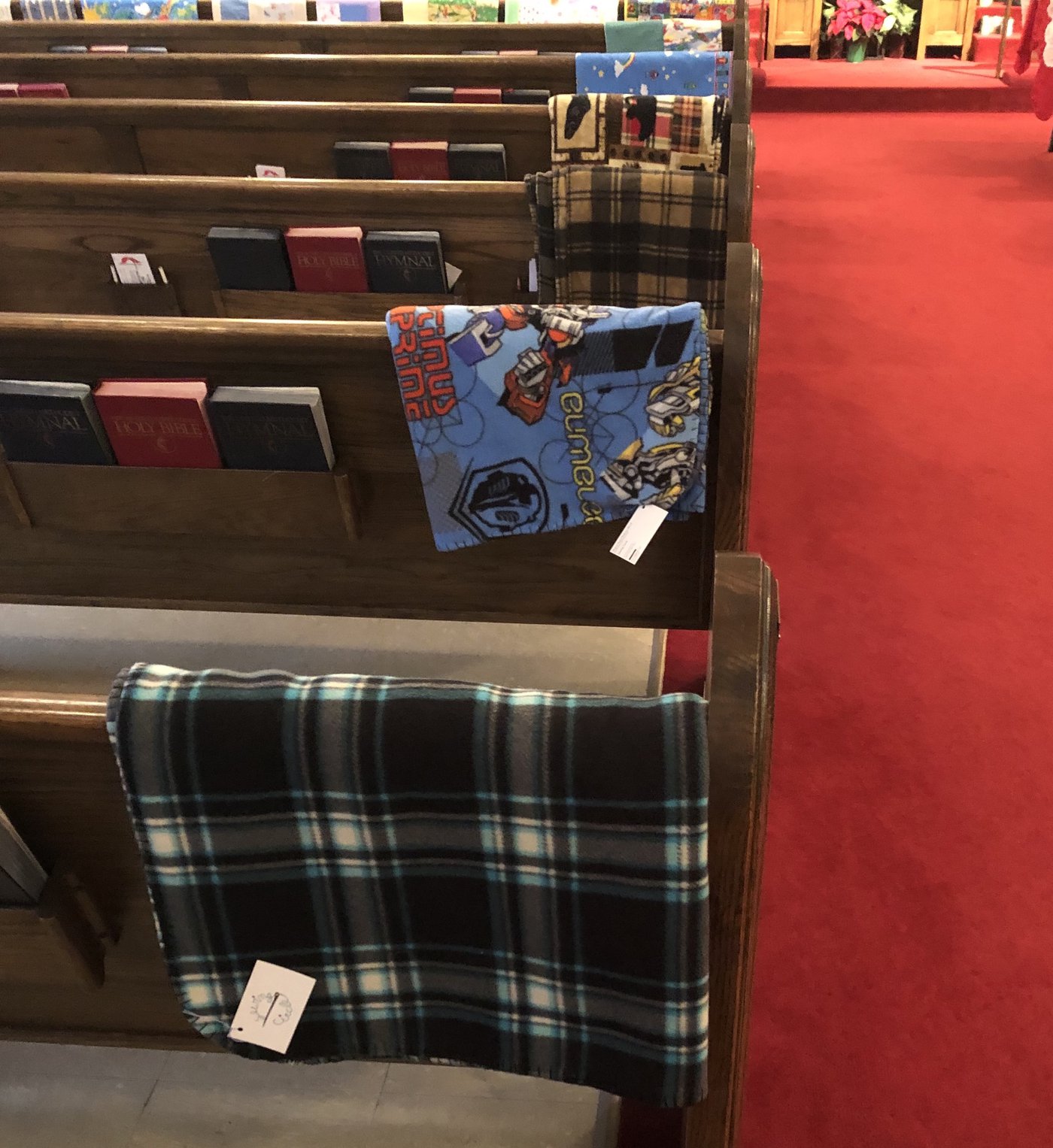 Winfield UMC Sewing Group meets Wednesdays to make quilts and blankets for those who lack adequate heating or are homeless. Past distribution has also included VA Hematology Dept. patients and the Little Rock Compassion Center. Blankets are also made for our Pet Ministry to give to those who have new pets or a sick pet. To learn more about the Sewing Group, contact Jennie Thompson at winfieldchurch@sbcglobal.net.

Roland Crisis Closet, at Maple Ave. and Hwy 300, provides food to the working poor and low-income persons. The food pantry is open every 2nd and 4th Saturday from 8 am - 10 am. For more information, see Roland Crisis Closet or call 501-993-8689.
Working alongside the Roland Crisis Closet is The Pet Pantry, which distributes pet food twice a month. Contact Gaye Richardson, egayerichardson@gmail.com, for more information or to volunteer.